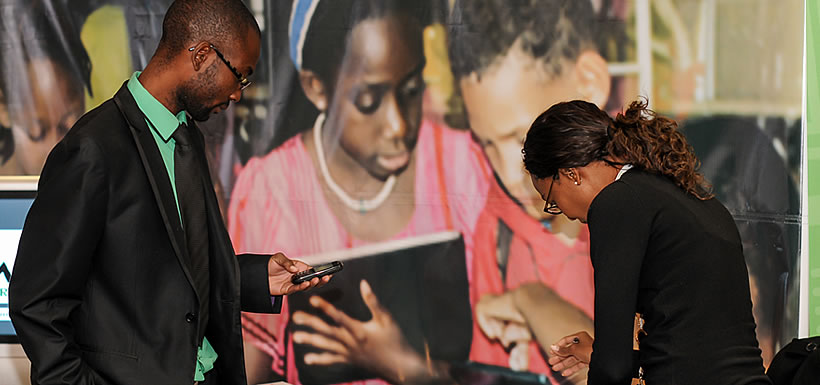 Programmes that Enable African Participation
The Education Programme
This programme aims to connect African experts and educators and those who help shape the future of education and digital learning in Africa. Researchers or educators who could otherwise not afford to participate are invited to take part in Africa's educational research and development through workshops, lectures, networking and training sessions with a focus on 'home grown' solutions relevant to Africa's needs and constraints.
Educators from all educational sectors are welcome to apply; from primary, elementary, secondary schools, college, university staff and other institutions related to education. Nationals from all countries of the African continent are welcome to apply. The applicants should be active in their field, part-time or full-time and function as 'ICT ambassadors' for their organisation and region after the conference. The participants should also have minimum basic ICT-skills.
The programme offers to cover travel costs to and from the conference where funding circumstances allow, registration fee waiver and a pre-conference workshop. Accommodation and visa costs will be covered where applicable. Except for the opportunity to network with stakeholders within their sector, the participants will acquire the latest within ICT in relation to their sector.
As soon as the participants have been chosen, they will prepare for the conference by networking and picking conference sessions that would be interesting for their work to attend. There would also be a pre-conference workshop provided where the participants would get to know each other and to outline aims for what to gain from the conference. Also, onsite they will have the opportunity to network with potential partners.
After the conference, the participants will provide a post-conference report, with an outline of an action plan about what policies are needed in their region to improve or initiate ICT in their field of work and what could be done for these to be reached.
To request an application form, please email application@easttrust.org. Application deadline: January 4, 2016.